When to Consider Home Health Care
PRN Home Health & Therapy offers patients safety and independence by caring for people where they are most comfortable, in their home.
These are some common indicators that it may be time for home health services:
Change in ADL's (activities of daily living)
Change in communication and cognition
Frequent falls
Assistance required with walking
Multiple visits to the emergency room
Recent hospital admission
Post-surgical care
Unintentional weight loss
Difficulty managing medications
Uncontrolled pain
Social withdrawal
Wound care and infection control
Skin changes (skin breakdown, redness at pressure points, chronic wounds)
Limits on physical mobility
Chronic illness with periods of instability
Neurological disease including Parkinson's and Alzheimer's
Complications due to diabetes, heart disease or pulmonary disease
Difficulty swallowing
Incontinence
Primary caregiver experiencing caregiver fatigue
Please note that this list does not include all conditions or situations that require in-home health care. If you're considering in-home health care or therapy for yourself or a loved one, please contact us to see if home health care is right for your situation.
ACCEPTING PATIENTS WITH ALL PAYMENT TYPES
Medicare
Private Insurance
Private Pay
Medicaid
Post-Surgical Care
Wound Care
Infusion Therapy
Pain Management
Ventilator and Tracheotomy Care
Diabetes Management and Care
Insulin Therapy
Pediatric Nursing
Care for Chronic Illnesses and injuries
Lab Services
Occupational Therapy
Physical Therapy
Speech-Language Pathology
Advanced Modalities
Lymphedema Management
LSVT BIG & LOUD Certified
Specialized treatment programs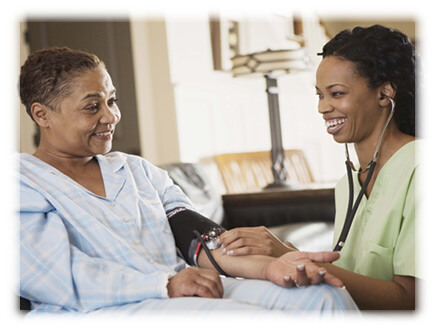 After Surgery Care

Wound & Dressing Care
Fluid & Medication Infusion
Pain Management
Management of Diabetes & Insulin Therapy
Care for Chronic Illness & Injuries
Pediatric Nursing
Physical Therapy Services
Enhancing Patient Mobility by Improving
Strength
Balance
Endurance
Flexibility
Posture
Conditions treated by Physical Therapy include:
Arthritis
Osteoarthritis
Hip Fractures
Fall prevention
Muscle and joint pain
Recovery after joint replacement
Post-surgical recovery
Restricted range of motion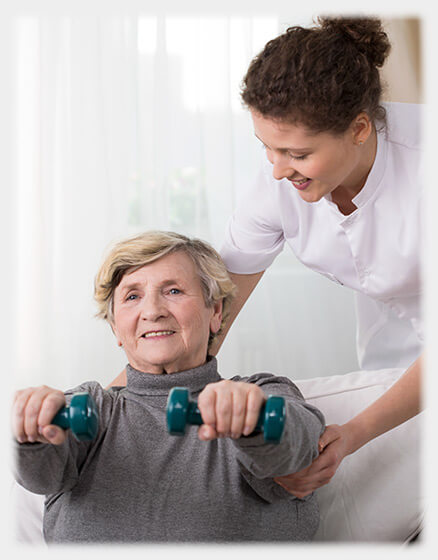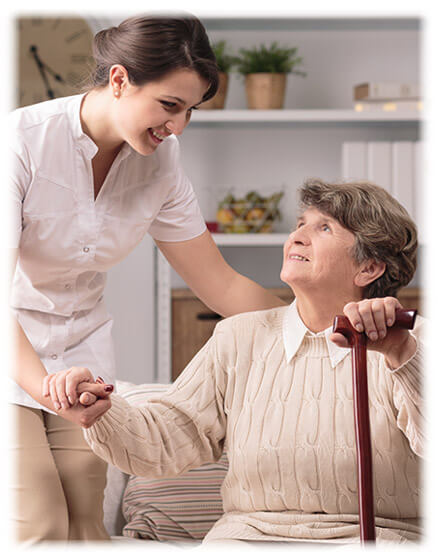 Occupational Therapy Services
Focusing on the ability to complete activities of daily living, including:
Dressing
Toileting
Bathing
Cooking
Eating
Grooming
Shopping
Conditions treated by Occupational Therapy include:
Parkinson's Disease
Stroke
Loss of Coordination
Dementia
Multiple Sclerosis
Lymphedema
Incontinence
Essential Goals
Enhance the ability to safely eat
Increase swallowing ability
Manage nutrition
Improve the ability to communicate
Strengthen written and oral communication
Enhance facial expression
Adjust to hearing loss
Heighten problem solving skills
Boost memory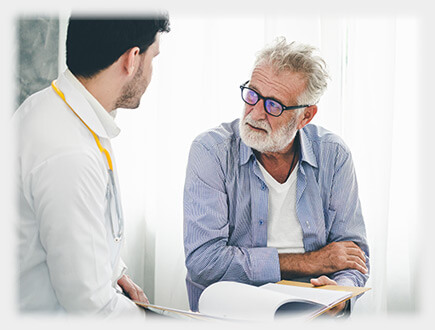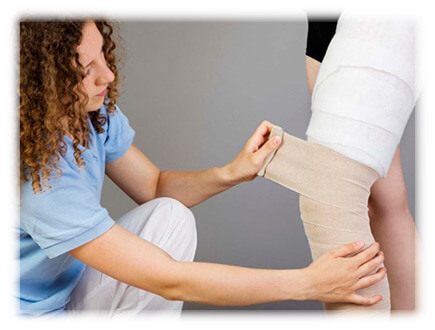 Lymphedema is swelling of soft tissues that occurs most frequently in the extremities, as well as in head, neck, abdomen and genital areas.
Treatment Includes
Lymphatic Drainage
Compression Bandaging
Skin Care
Therapy Exercises
This intensive program can dramatically improve the quality of life for patients with Parkinson's and other neurological disorders by combining BIG (occupational or physical therapy) and LOUD (speech language therapy).