Understanding the difference between the two can be confusing. Occupational therapy and physical therapy, although similar in some ways, are quite different in the approaches and strategies used to get patients back to their normal activities. We'll walk through the differences below to help you get a better understanding.
What does an Occupational Therapist do?
Occupational Therapists (OT) work with their patients to recover, maintain, and develop functions that will help them succeed in their daily activities. According to the National Board for Certification in Occupational Therapy (NBCOT), occupational therapists focus on three strategies when treating their patients.
Wellness Promotion
Rehabilitation: restoring a patient's health through therapy.
Habilitation: working with a patient to improve or maintain skills for daily activities.
All three of these strategies help the patient work toward independence in their daily activities.
What type of therapy can you expect?
Every patient's situation is different, but below are a few of the situations an occupational therapist may help their patient with: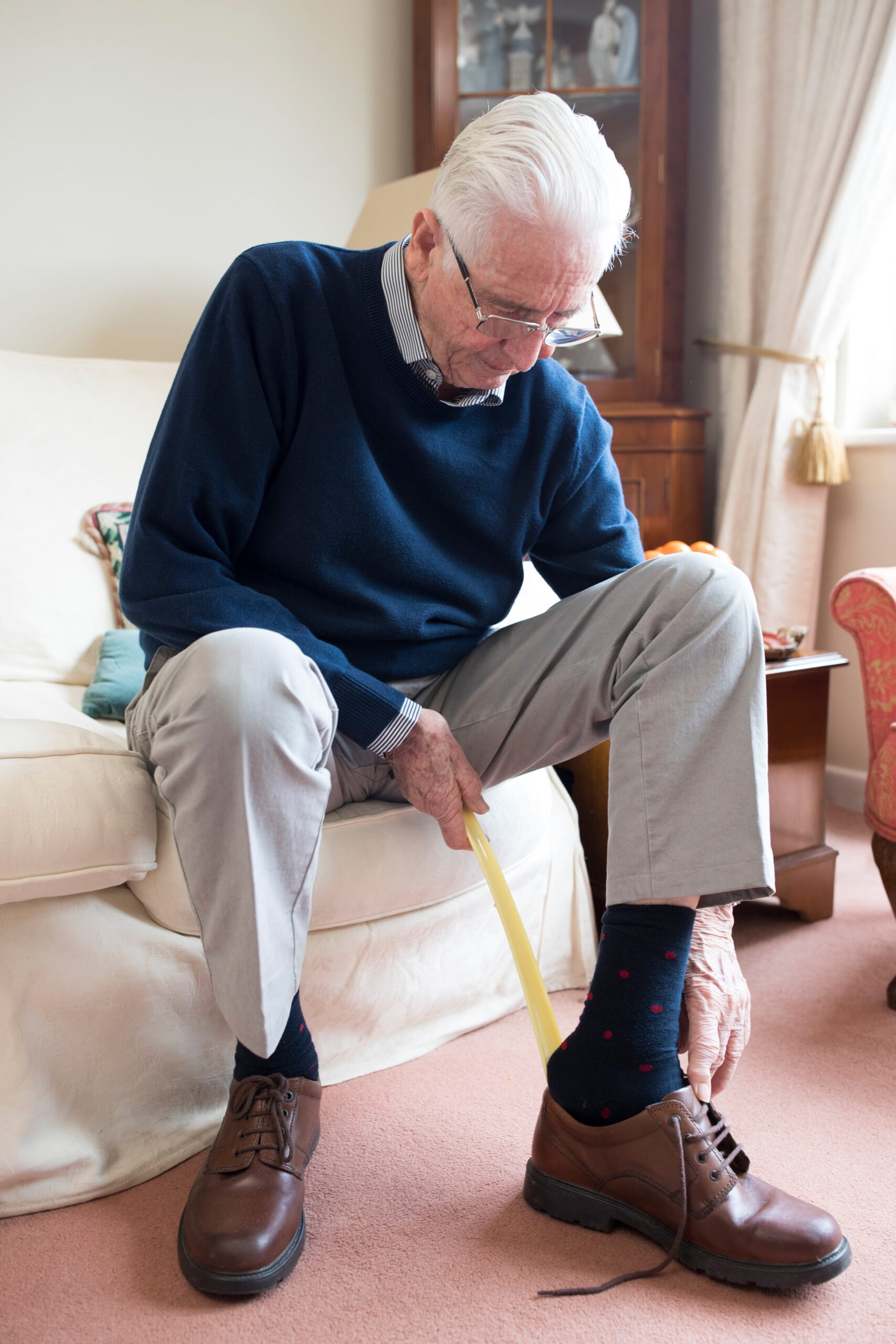 Relearn how to get dressed or eat.
Learn how to use an assistive device (ex. Wheelchair).
Train on how to get in and out of bed or a bathtub.
Each patient has a personalized plan created by their occupational therapist that will help them work towards being more independent in their daily lives.
What does a physical therapist do?
Physical therapists (PT) specialize in the movement of the human body. They have their patients work to accomplish all or some of the tasks below depending on their specific situation:
Reducing pain
Preventing disability
Increasing mobility
Preventing further mobility loss
Physical therapists want their patients to avoid further injury, long term medication reliance, and surgery through the rehabilitation.
What type of therapy can you expect?
The treatment plan will vary depending on the needs of the patient, but below are a few of the techniques a patient going through physical therapy could do: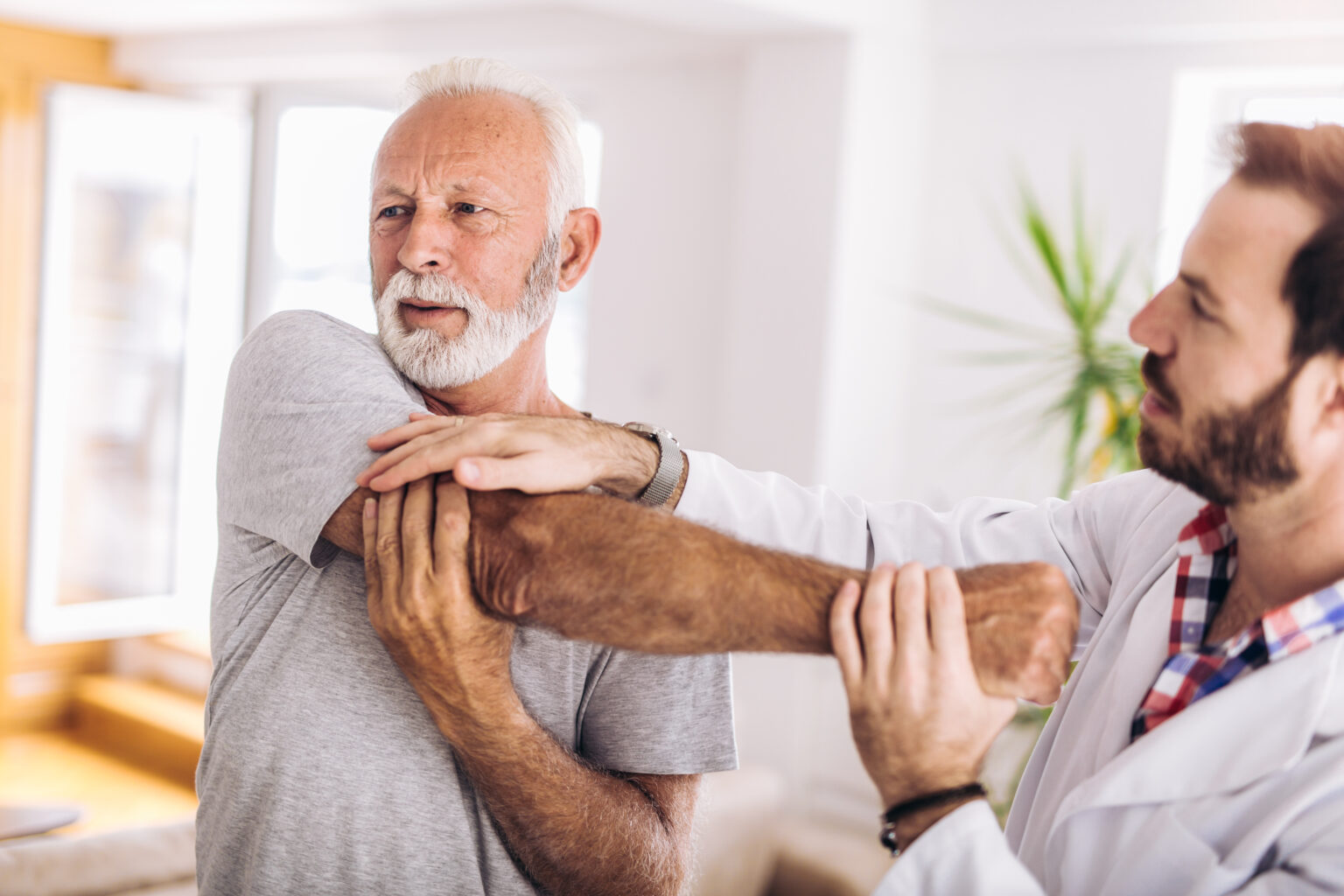 Stretching
Area targeted exercises
Massages
What are the differences between OT and PT?
Occupational therapy focuses on the whole person (a holistic approach) where physical therapy focuses on rehabbing one injury.
Occupational therapy focuses on the patient's ability to perform their typical tasks while physical therapy focuses primarily on improving body movement.
What are the similarities between OT and PT?
Both work to increase knowledge about how to maintain health and overall well-being.
Setting goals is essential to their progress as patients work towards those goals.
Sometimes there may be a overlap between the two specialties. During occupational therapy a patient could do stretches that they typically would see in physical therapy and vice versa.
Final Thoughts
Depending on the situation the patient is in, a doctor may recommend occupational therapy, physical therapy, or both. It is important to talk to a doctor and insurance company about the type of therapy that is best. They can help advise you on the benefits of each therapy and which one is right for you. Therapy can be done in a variety of places such as outpatient clinics, schools, or fitness centers; however, PRN Home Health & Therapy provides care in home, assisted living facilities, and skilled nursing facilities. For more information on the therapy services that PRN Home Health & Therapy can provide, visit our therapy care page or contact us for more information.
Resources:
https://www.nbcot.org/Public/Occupational-Therapy
https://www.concentra.com/resource-center/articles/the-difference-between-occupational-and-physical-therapy/
https://www.mcphs.edu/about-mcphs/news/occupational-therapy-versus-physical-therapy#
https://www.healthline.com/health/occupational-therapy-vs-physical-therapy#which-to-choose