Looking for some great holiday activity ideas to do with your residents this year? We asked a few of the facilities we work with to share their favorite holiday activities to do with their residents.
1. Holiday Coaster Craft
The Cottages Assisted Living and Memory Care sent over one of their favorite projects, holiday coasters! Here is what you need to do to create them: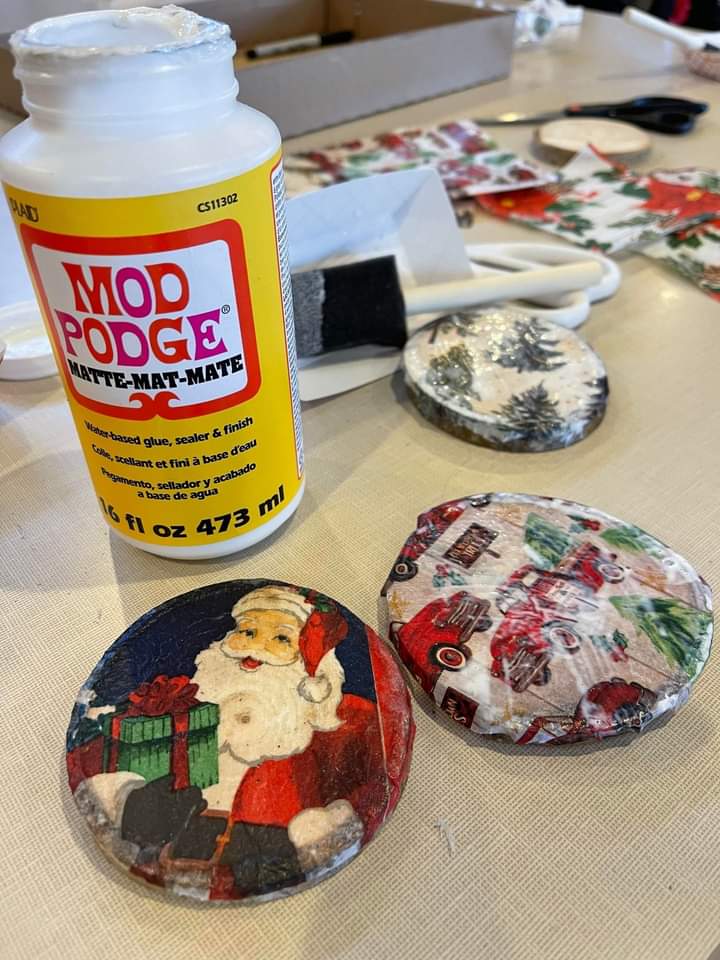 Gather the supplies:
Wood Slices
Modge Podge
Festive tissue paper or napkins.
Follow these steps:
Cut the tissue paper to the size of the wood slice.
Apply Modge Podge to the wood and put the tissue paper on top.
Apply one extra layer of Modge Podge over the top of the tissue paper to ensure it sticks.

2. DIY Santa Craft
Another great holiday activity is creating Santa's out of paint brushes. Special thanks to The Cottages for also sending in this holiday craft. Grab your supplies and then follow the steps below.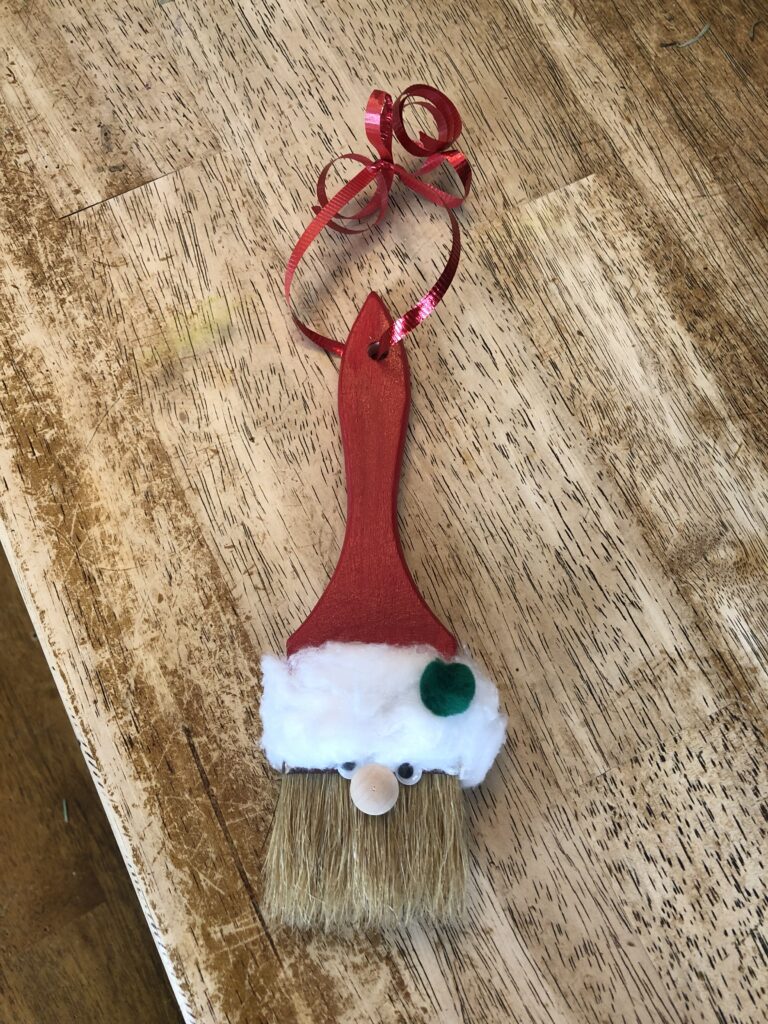 Supplies:
Paint brush
Ribbon
Paint
Cotton Balls
Googly Eyes
Colored Pom Poms
Glue
Steps:
Paint the handle of the paint brush red. Once that dries, break the cotton balls up and glue them just above the bristles of the brush.
Then glue the googly eyes and a nose on to the bristles of the brush, just below the cotton balls.
Add a green pom pom to the "brim of the hat." Finally tie ribbon through the hole of the handle to hang your creation!
3. Decorate a Christmas Tree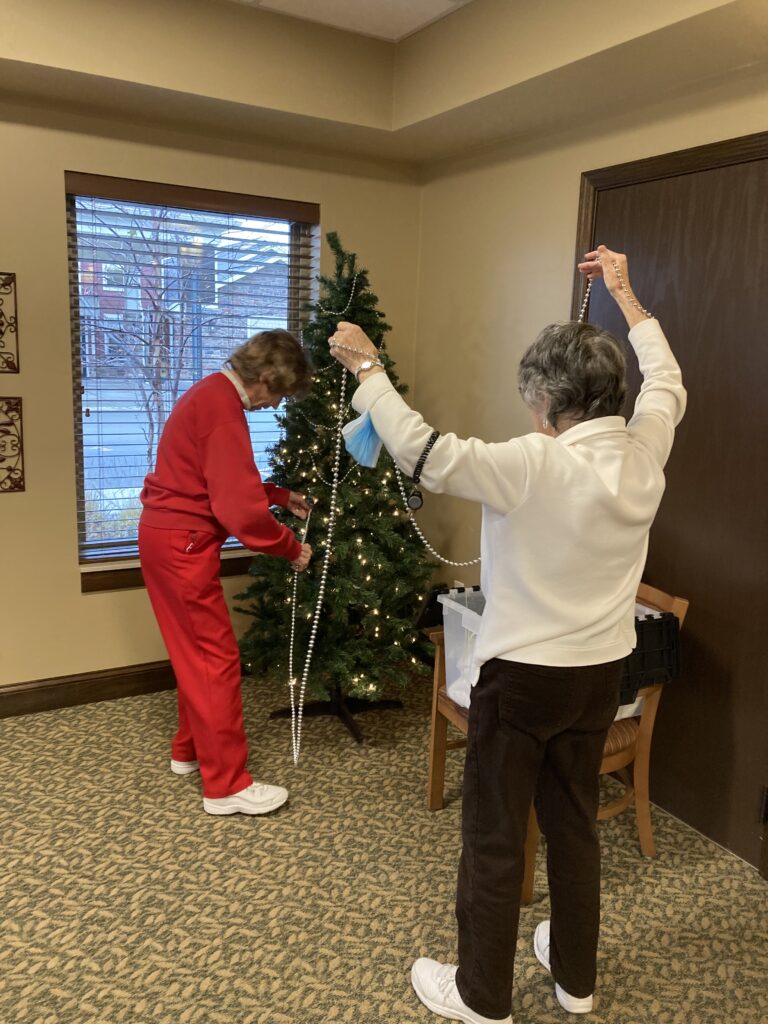 One thing Primrose Retirement Communities likes to do with their residents is decorate Christmas trees. This is a great activity to do with various groups. Let one group hang the lights, another the garland and the last group can hang the ornaments.
4. Holiday Card Exchange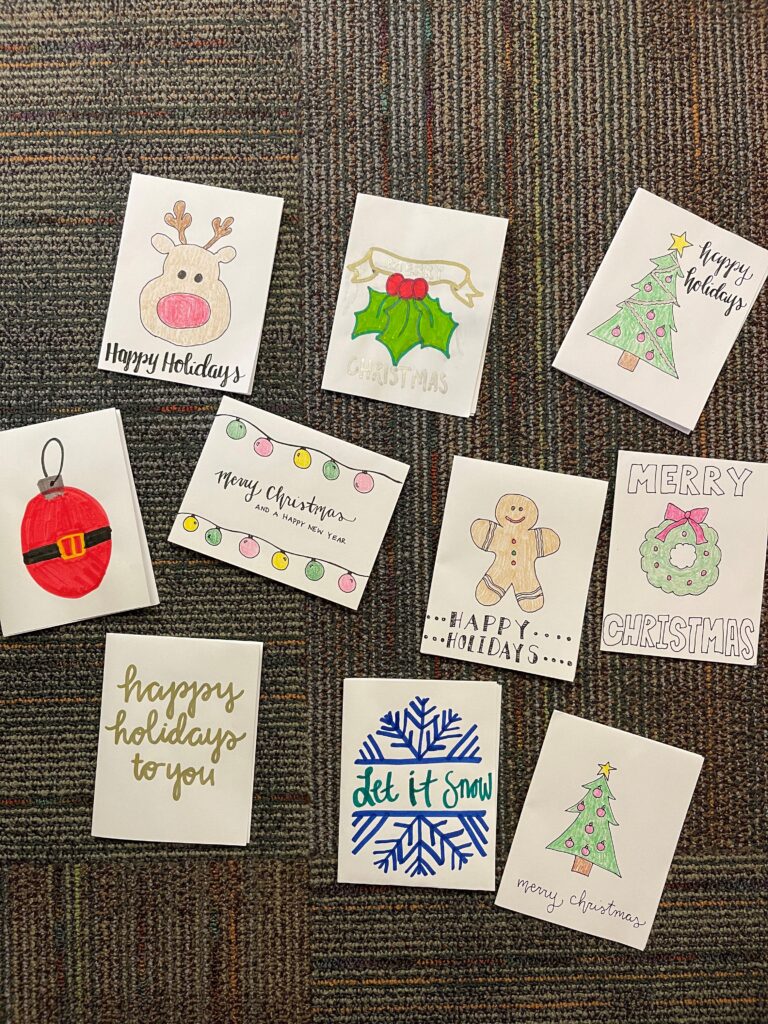 The final recommendation is one that we think would be a great for your residents, a holiday card exchange. Have residents create Christmas cards, then pass them out in the building. This would be a great way for them to get creative all while helping spread lots of Christmas spirit around the facility!
There are a lot of ways to help get residents in the holiday spirit this year, these are just a few of them. Let us know if you tried one of these festive activities in your communities.